Enterprise Architect | Strategic Investor & Technology Innovator
"Enterprise architecture (EA) is the practice of analyzing, designing, planning and implementing enterprise analysis to successfully execute on business strategies."
Moonraker
A sail flown immediately above the skysail on top of the royal mast on large, square-rigged clipper ships.
This sail enabled the ship's master to achieve maximum performance under the prevailing conditions.
MoonRaker Associates, founded by Kevin McCarthy, a strategic investor and technology innovator is based in Park City UT. As an author of several technology patents involving cryptography and as an enterprise architect Kevin maintains equity stakes in, and leadership responsibilities for various endeavors related to CyberSecurity, resilience, and operational environments. Providing a wide range of advice and counsel related to evolving threats in the twenty-first century he is a sought-after discrete resource.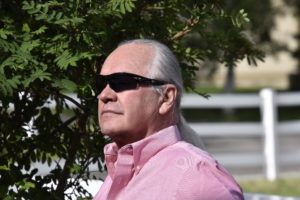 Recently Kevin has elected to leverage his combined skills more locally. He is a founder and chairman of the non-profit 501c.3, Friends of Summit County Search And Rescue, www.FSCSAR.org.
FSCSAR is focused on supporting the health, safety, and well-being of our all-volunteer team and those we serve. The team operates under the statutory authority of the county sheriff and currently consists of 30 members.
Summit County is an area of 1900 square miles, about the size of Delaware. It stretches from the crest of the Wasatch Mountains east of Salt Lake to include the resort community of Park City, eastward over 100 miles. This also includes the rugged Uinta Mountains, listed by Nat Geo among the 10 deadliest regions on earth. The mean elevation of the county is about 8,400 feet with the high point at 13,500 feet. During 2019 the SAR team operationally deployed over 100 times throughout the county; the volunteers drop what they are doing to help residents or visitors who find themselves in serious destress. These missions are seldom on lovely summer afternoons, rather dark and stormy conditions that may last for days.
Based at NASA/Kennedy Space Center FL, Mr. McCarthy is a Founding Member of the International Association of Certified ISAOs (IACI) 'Global Cybersecurity Resilience Council', providing executive leadership expertise supporting Space Critical Infrastructure protection
The Global Cybersecurity Resilience Council (GCRC), led by the private-sector, enables trusted open dialogue, critical insight, and thought exchange linking the public- and private-sector to accelerate operationalizing cybersecurity resilience within and across critical infrastructure sectors, sub-sectors, government, public-safety and law enforcement, academia, and other communities of interest.
Mr. McCarthy co-founded the cyber tech startup company [redacted] Inc. in 2014 and served as COO / Director until fall-2018. The company specializes in quantum-proof non-mathematically based encryption technology.
As an author of several patents involving cryptography and an enthusiast for the technology Kevin maintains an equity stake in [redacted]. He designed the architecture to secure communications channels between business jets, their principals and corporate home base, as well as expanding organically throughout corporate infrastructures.
His extensive global experience in operations, transportation, national security, and counter-terrorism were integral to [redacted] engagement throughout a wide range of corporate opportunities where maintaining data integrity has become the Holy Grail.
Kevin is co-inventor on several patents architected to produce a quantum-proof encryption system, this most recently issued greatly increases overall security of operations; US Patent #10,855,459 Cryptographic Systems and Methods for Modification of Pools of Truly Random Numbers, issued December 01, 2020. 
Abstract
Systems and methods include modifying a True Random Number (TRN) pool using one or more user-identified randomization processes to produce a modified TRN pool with a user-specific modification that is unknown to or otherwise separated from a TRN provider. Systems and methods also include sending and receiving encrypted messages that are encrypted and decrypted using the modified TRN pool.
Previously issued,  US Patent #10,003,457, Random Cipher Pad Cryptography issued June 19, 2018 & US Patent # 10,637,649 issued April 28, 2020
Captain McCarthy has over 33 years of experience flying US military and commercial aircraft, his final command was the B-777 in worldwide operations. As a Director in the Air Line Pilots Association International (ALPA), he created and led the industry's first Office of Intelligence & Emerging Threats.
He was also was instrumental in establishing the Federal Flight Deck Officer program for the Transportation Security Administration, Department of Homeland Security, and served in the first cadre of sworn officers to go on duty protecting US airliners.
Kevin McCarthy has been an advisor to the Departments of Defense and Homeland Security; the US House of Representatives Select Committee on Homeland Security and The White House. In the private sector he has been intimately involved with developing intelligence businesses and operational deployment of aviation assets in conflict zones and developing regions for various clients.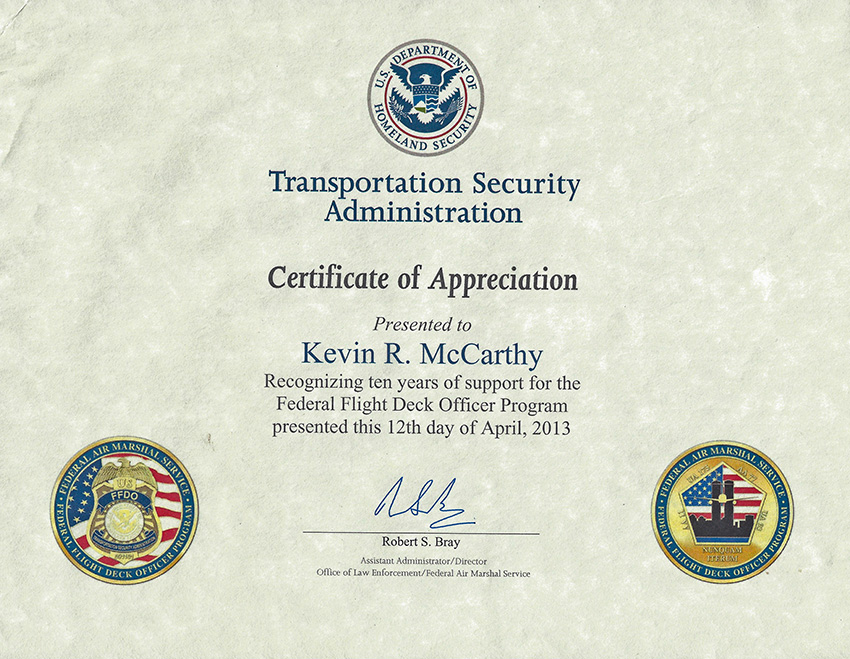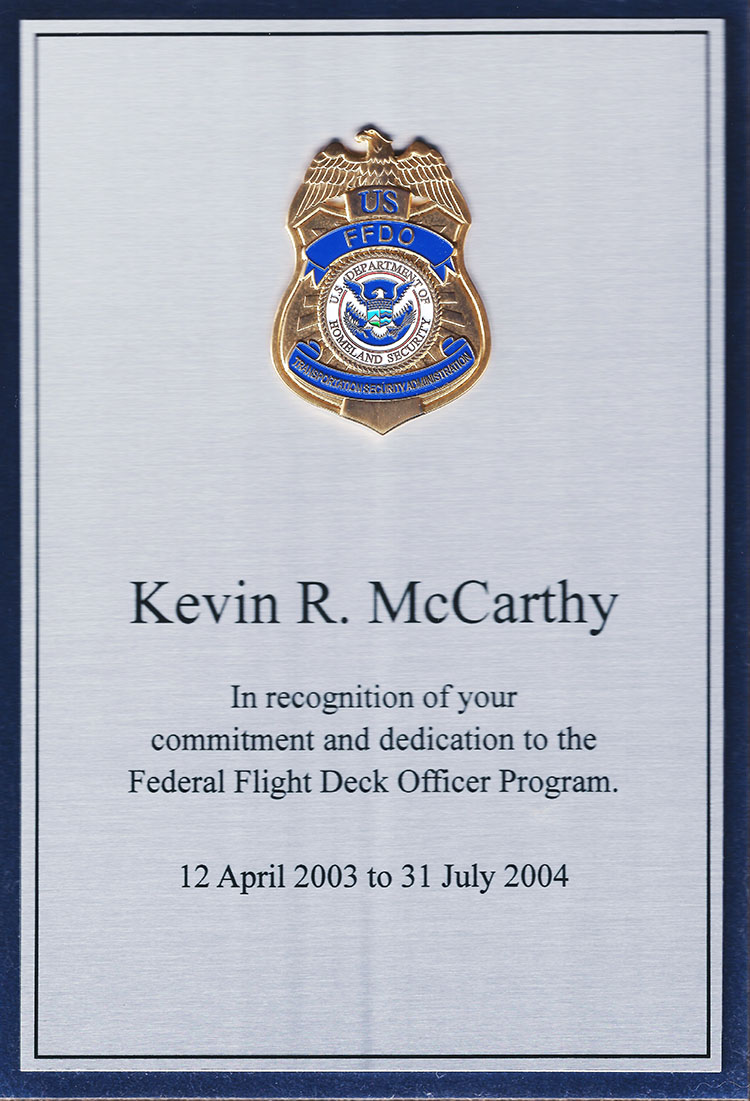 Captain McCarthy authored the Aviation Security portion of "Counterterrorism: Bridging Operations and Theory" - A Terrorism Research Center Book published in 2015;
He was a consulting subject matter expert on the project: "Operational and Business Continuity Planning for Prolonged Airport Disruptions", a report published Nov 2013. The (latter) project for the Airport Cooperative Research Program was sponsored by the FAA and managed by the National Academies through the Transportation Research Board;
The Heritage Foundation engaged Kevin as a contributor to the report "Maritime Security: Fighting Piracy in the Gulf of Aden and Beyond", June 2009;
The American Committees on Foreign Relations have Kevin on their distinguished speakers list as a guest lecturer on issues of global security operations.
A graduate of West Chester University PA, Kevin received advanced intelligence officer education at The Centre for Counterintelligence and Security Studies, Arlington VA. He is a graduate of the Federal Law Enforcement Training Center, Glynco GA. He also has completed the University of Maryland, START curriculum, Understanding Terrorism and the Terrorist Threat.
© 2020 - MoonRaker Associates
kmccarthy@moonrakerllc.com